Unfortunately, I wasn't able to get any HQ pictures due to my brother conveniently losing the certain battery of a certain camera, so you'll have to settle for pictures I took on my phone.
Walking around, the two most (obviously) important stops to us (mostly) female bloggers were the makeup department and the Philip Lim collection. The makeup aisle is
beautiful.
The lighting is perfection and it makes the need to buy more things even stronger (well played Target, well played). Two new brands to look forward to would be Pixi and Sonia Kashuk (!!!!). Although the Philip Lim collection was not much, it still managed to get an array of
ooh
's and
aaahh
's from most of us, it was specifically the purses that did so. A strategy was quickly set in place to discuss how we would get our hands on the purses, since there was such a sparse amount.
On Tuesday, we started off with an early blogger breakfast before heading out to wait for the official opening of the store. The line up reached the end of the street and at that moment it occured to me that the majority of the males in the line up probably weren't there to buy GTA5, but were here on a mission to purchase a Philip Lim for Target bag for a loved one or maybe even to resell on eBay for an obnoxious price. Myself and the other bloggers, most of all Chloe, were ready to enter the war and to ensure we all left with one of those bags. It was unfortunate that there were quite a few
elderly people in the line up. When the clock struck 8 and it was finally time to open the doors to the public and to start shopping, it was surprisingly calm while entering the store. Target employees were there to greet us by the doors, enthusiastic and clapping. But once we were physically through the doors, it was an automatic b-line to the women's section where the Philip Lim purses were to be found. The young people, old people, the women and men were to be found there. Basically, anyone who had been in that line was now grabbing bags off the hooks. It was chaotic and scary. Thinking I wasn't going to succumb to the mania, I was running with all the other girls to that stand and basically grabbed a whole rack of purses (3). It was one of my lower points. Once I had them I took a step back and kind of waited for everything to deflate. The unfortunate customers who had been waiting in the back just now got to the stand and were shocked to see that the entire purse collection was now gone. Completely. A few girls walked straight to the cash afterwards, arms draped with bags that they were obviously going to resell (DON'T BUY IT FROM THEM ITS NOT WORTH IT!) which was horrible. But standing there with my purses, I felt awesome! It may be the exclusivity, but it was pretty cool to be one of the few people who managed to get the bag. It was an accomplishment, as materialistic as it sounds. Although I was stuck with 3 of the same purses, the lovely
Chloe
agreed to trade with me
(Before and after the carnage, or rather, after the cornucopia's horn blew)
(we have crazy looks in our eyes because we were in recovery mode)
I decided to purchase a few more things, after taking a walk around the store with Victoria, including an adorable pair of TopShop-esque booties, Sonia Kashuk makeup brushes and beauty blender (which you could probably get for 1$ off of eBay, but I don't feel like waiting 2 months for it to arrive), a pair of Philip Lim pj's, a hat, a Nyx moisturizing lipstick (SO MOISTURIZING IT APPLIES LIKE BUTTER), and the latest copy of Nylon. And of course my 3 purses, one of which was intended for my mother, who wasn't actually a fan of the bag! I suppose you could call it a haul, but I couldn't even begin to feel guilty about the amount of money I had spent in that store. It was worth it...
Some of my purchases
I also walked around the housewares section which kind of blew my mind, I definitely would have purchases way more if weren't taking the bus home, including a lovely mint ottoman that will soon be gracing my bedroom. Edit: I went back to Target today and purchased the ottoman. You can see it on my Instagram.
The prices at Target are similar to those of Wal-Mart, you are definitely getting a deal (SERIOUSLY, HOUSEWARES AND FURNITURE). Comparing it to Wal-Mart, the prices vary. Some things are cheaper and some are more expensive, it definitely depends on the product you're purchasing, but there are definitely more brands available at Target.
This being my first actual blogger event, I was so shocked to see how many bloggers showed up! When the citizen's of our nation's capital discuss Ottawa, we generally don't describe it as one of the most happening places. Yet here I was, the youngest in a room surrounded by about 20 people who are passionate about blogging. That was a pretty cool vibe. I was kind of awkward because I was just so in awe of everything but I had such a lovely time at this two day event and it definitely fuelled my passion for blogging even more. Its exciting to see how many opportunities that this can open. I'd like to send a huge thank you to Greta and her team of Billings Bridge and Samantha from Starfish Events for making this happen. Oh, and Target! Shout outs to all the amazing bloggers I met at the event!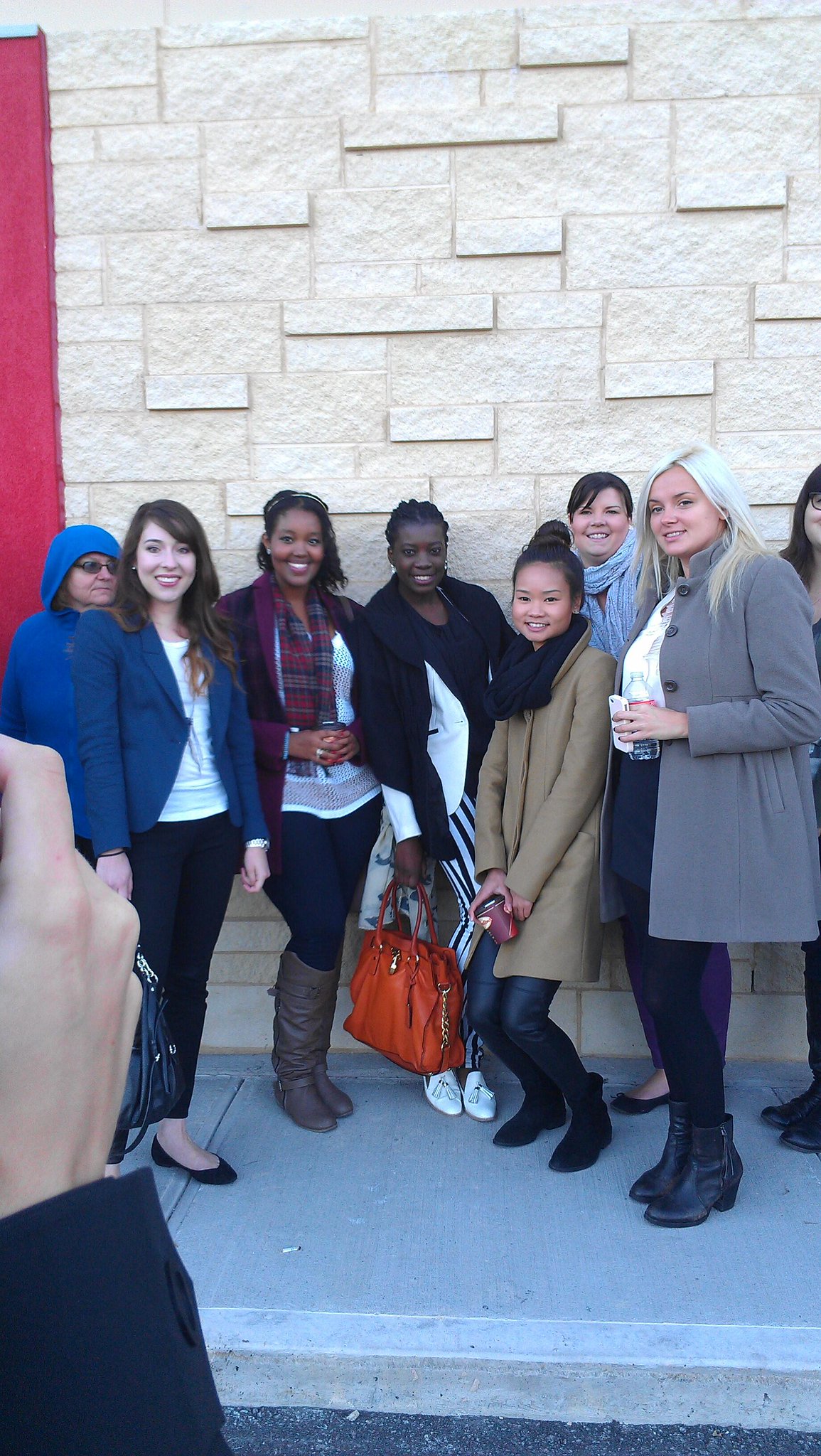 I'll be posting more updates next week, but you definitely want to keep an eye on this space in the next few weeks, especially if you weren't fortunate enough to get your own Philip Lim for Target bag *hint-hint-nudge-nudge*
P.S - For those of you wondering, this is what Limsanity resembles...
Have you ever pounced for something you loved?